MANAJEMEN KURIKULUM DALAM PENGEMBANGAN BUDAYA BELAJAR DI MADRASAH ALIYAH MU'ALLIMIN UNIVA MEDAN
Abstract
Curriculum management has an important role in achieving educational goals. This is because the curriculum is the heart of educational goals. The curriculum will produce an interesting learning culture. The madrasah learning culture is always critical and builds harmonious relationships with life around it. Madrasahs exist as a sub-culture, a culture of sandingan, which can be in harmony with local culture as well as firmly voicing the principles of shari'ah. In this article discussed about curriculum management in the development of learning culture in Madrasah Aliyah Mu'allimin UNIVA Medan. It aims to find out how the learning culture curriculum Madrasah Aliyah Mu'allimin UNIVA Medan with the typical culture tahfidz Alquran and learning Book.
 
Keyword: Management, Curriculum and Culture Learning.


Refbacks
There are currently no refbacks.
Indexing: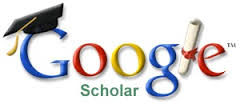 Dikelola Oleh Pengelola Jurnal Ittihad @2017